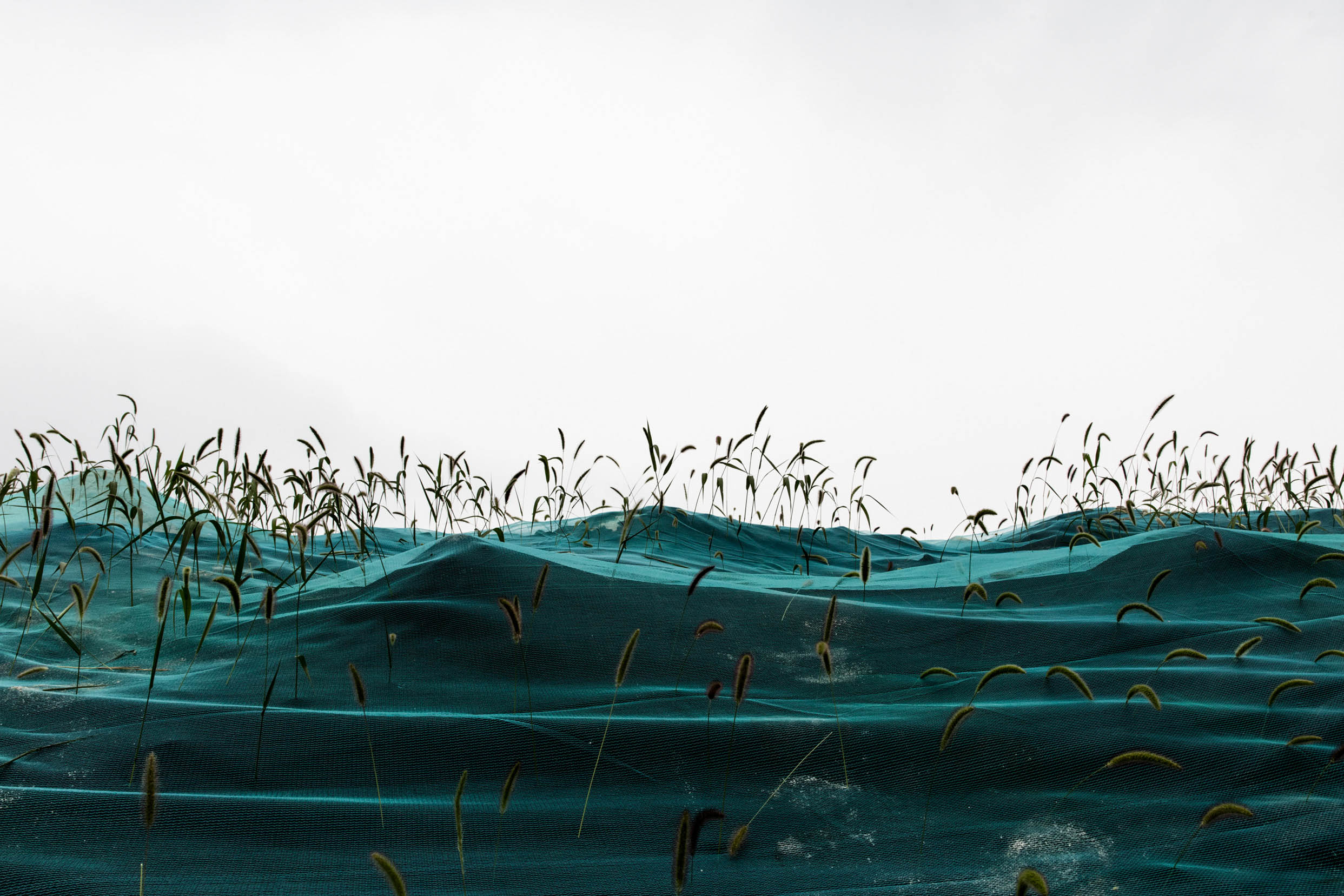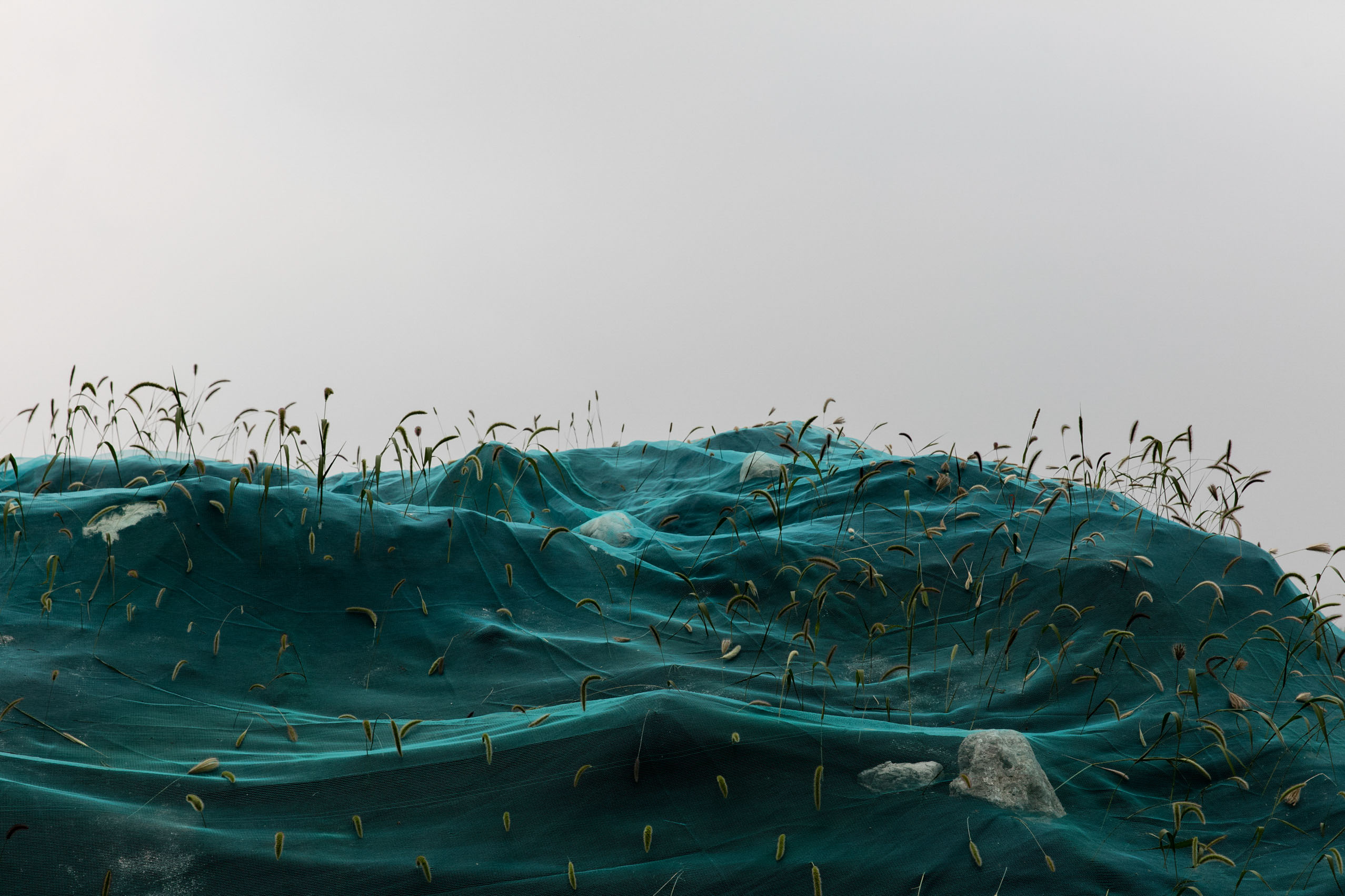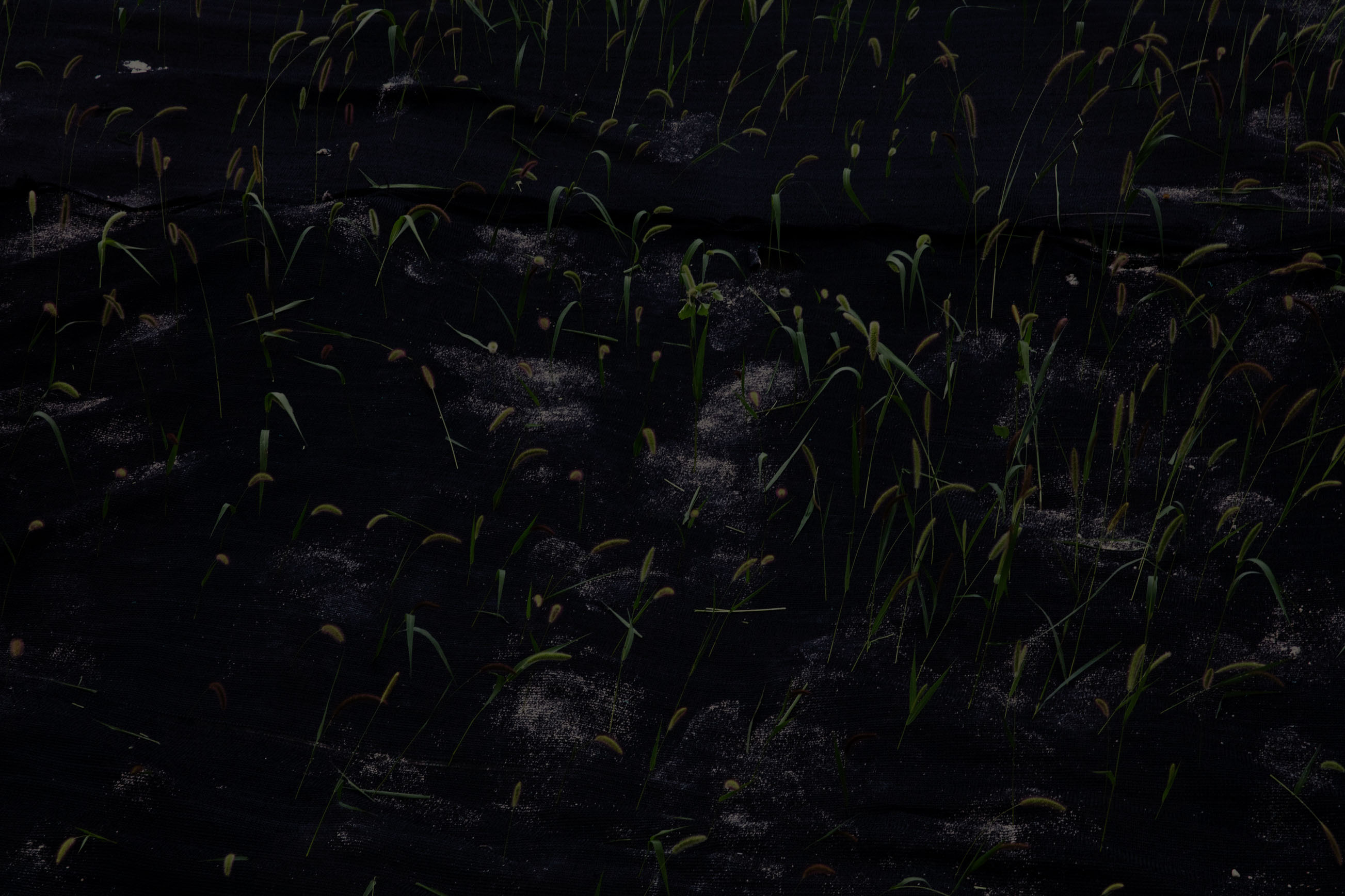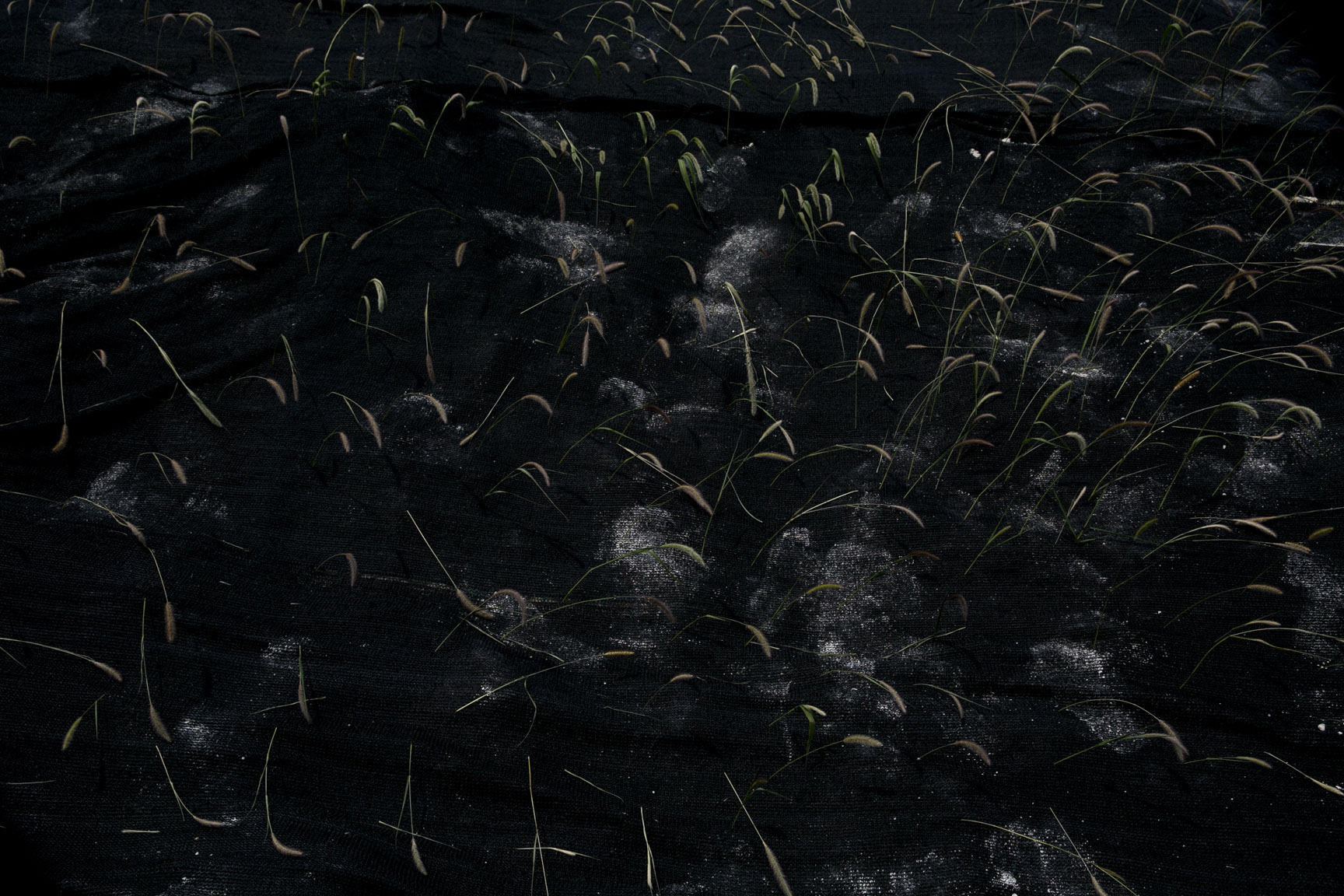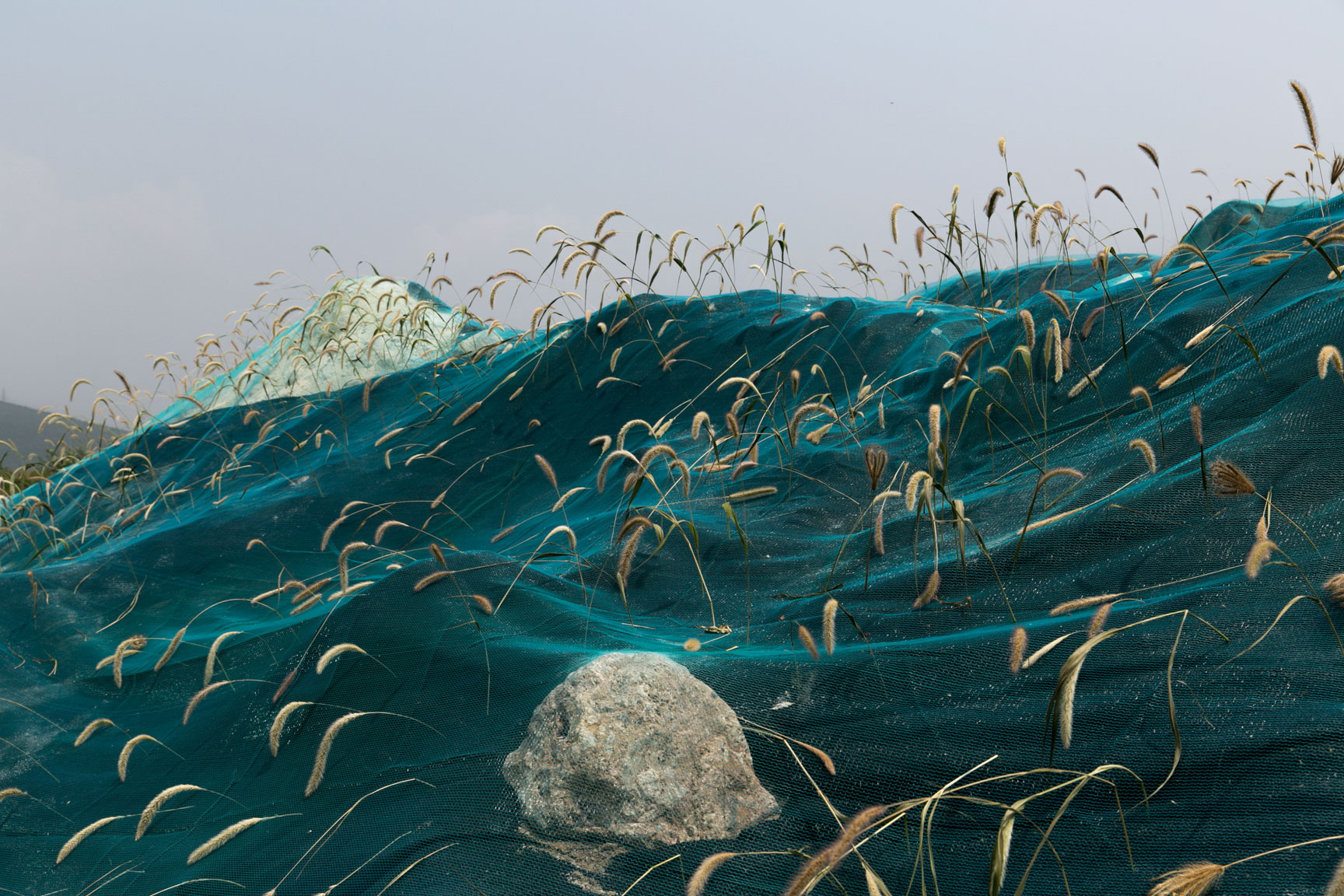 Time:
5 hours
15:00-17:00 19.7.2018
16:00-19:00 20.7.2018

Position:
Next to G207 highway in Laiyuan

Thanks to:
Chenyang Wu
Gen Li
Mengfei Ji
Junjie Liu
Zekun Zhao
Yifan Sun


These hillocks, like the mountains of blue-and-green landscape painting, have existed in my birthplace for at least five years. They stand at random beside a highway, all covered by blue mesh on a large scale so as to protect the sand and lime stone powder inside. Across the road are several natural mountains, not far from which is an artificial lake. This wasteland is overgrown with weeds and people seldom pass through there.
I asked five students from the local high school to join me in collecting the lush green bristlegrass around the hillocks, and then insert the green bristlegrass in a small blue hillock until they fully covered the whole mesh of this hillock.
Three days later, almost all the grass we had inserted had withered.