The garlic
2018
material: garlic peel, glue, light bulbs, coin cells, wires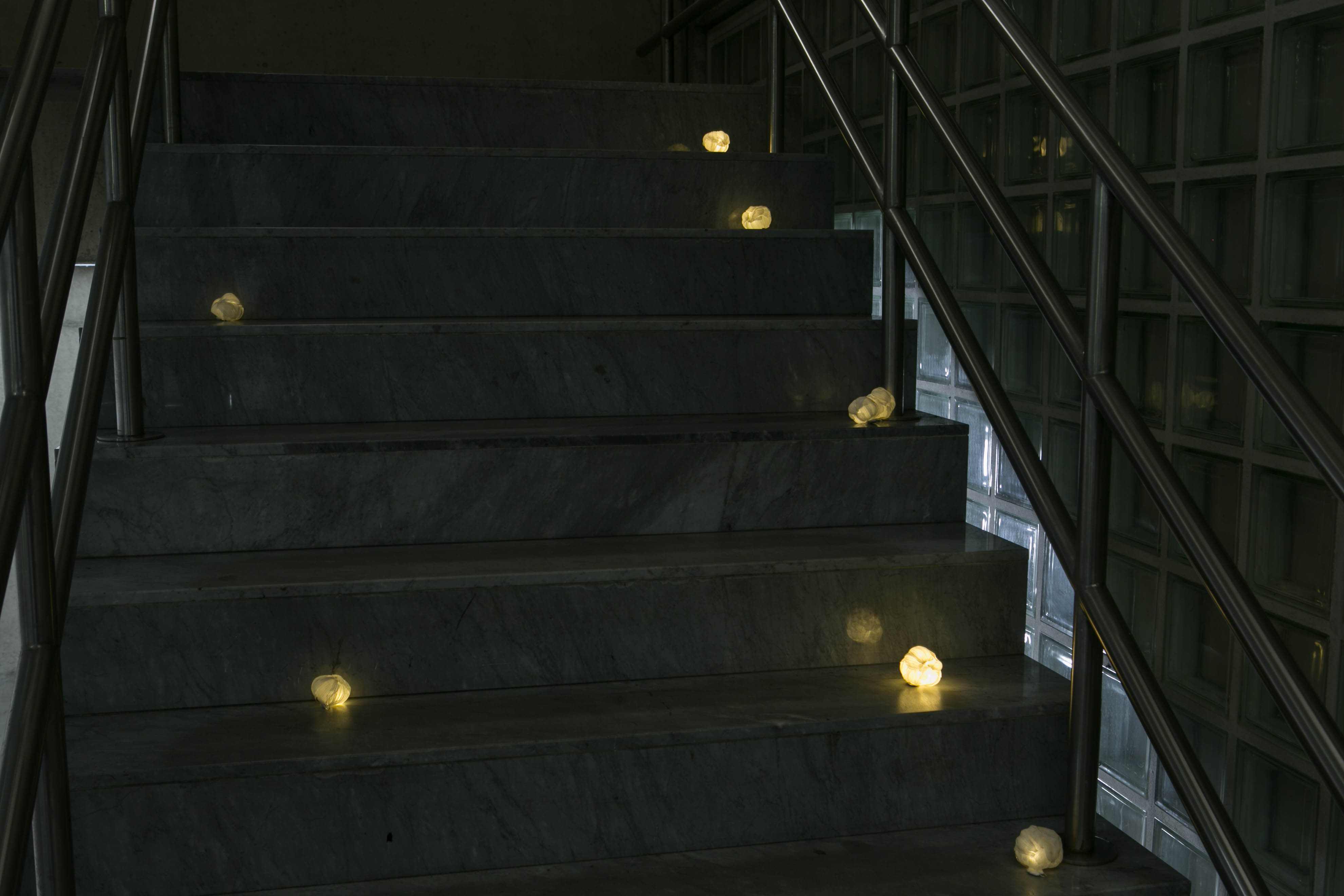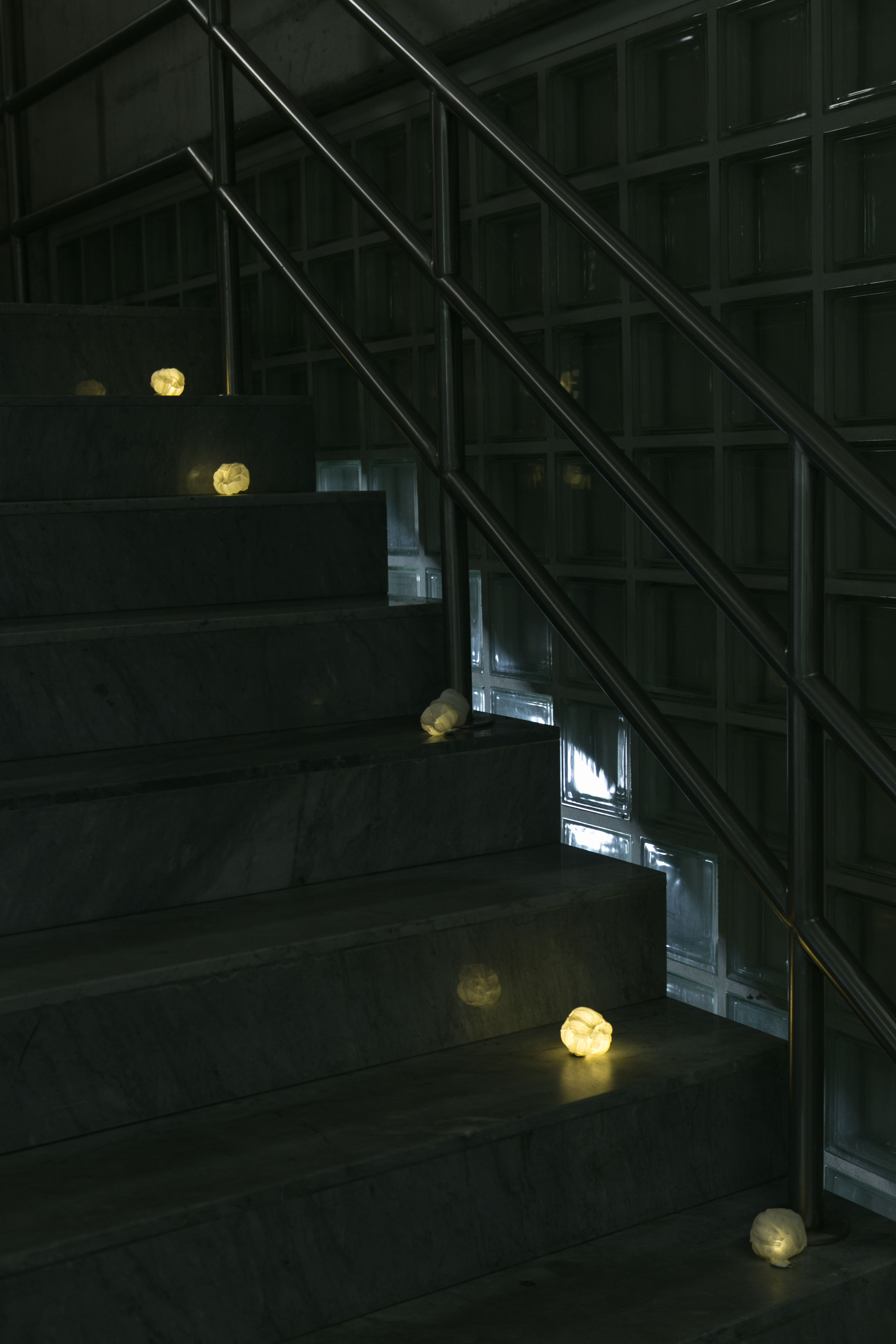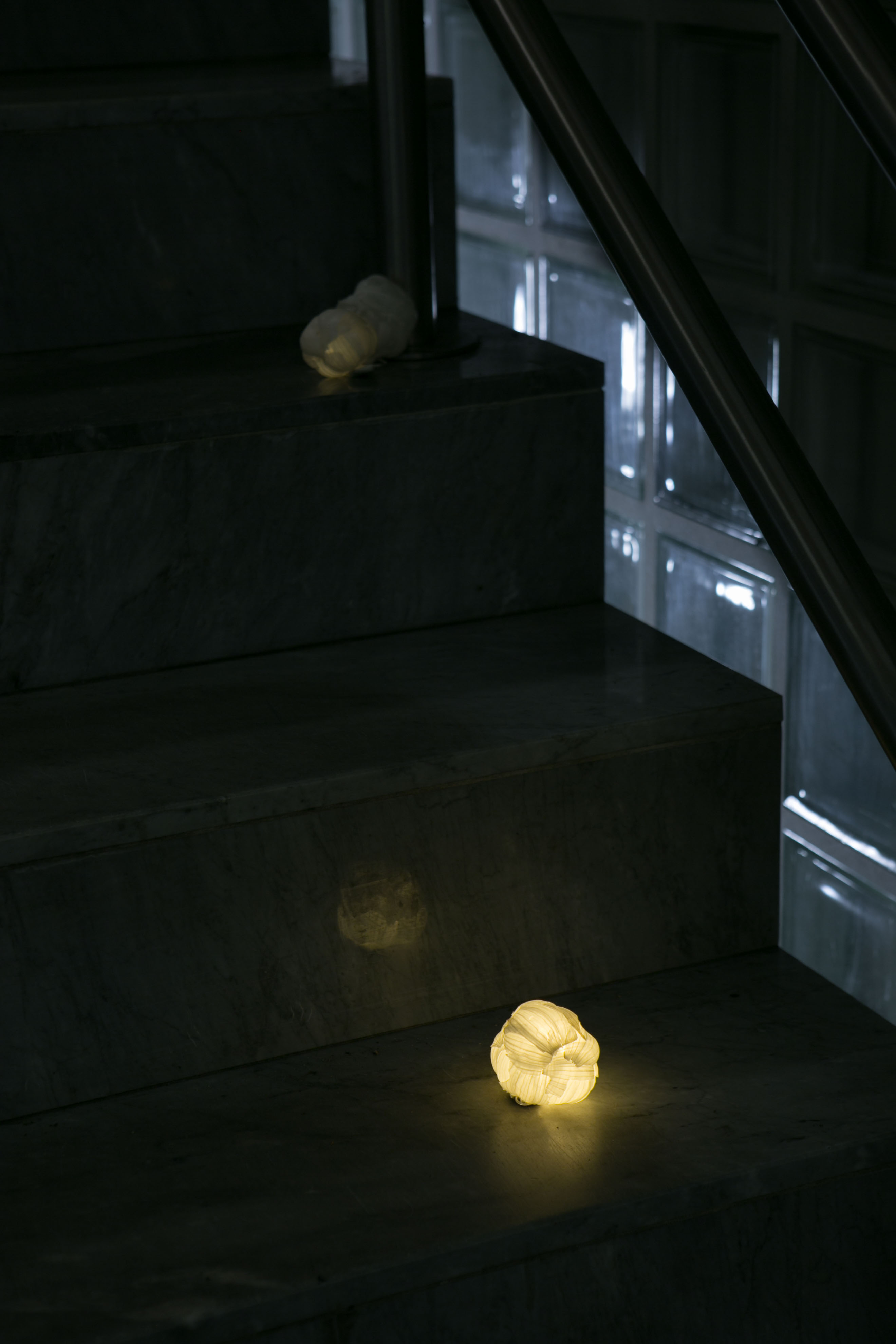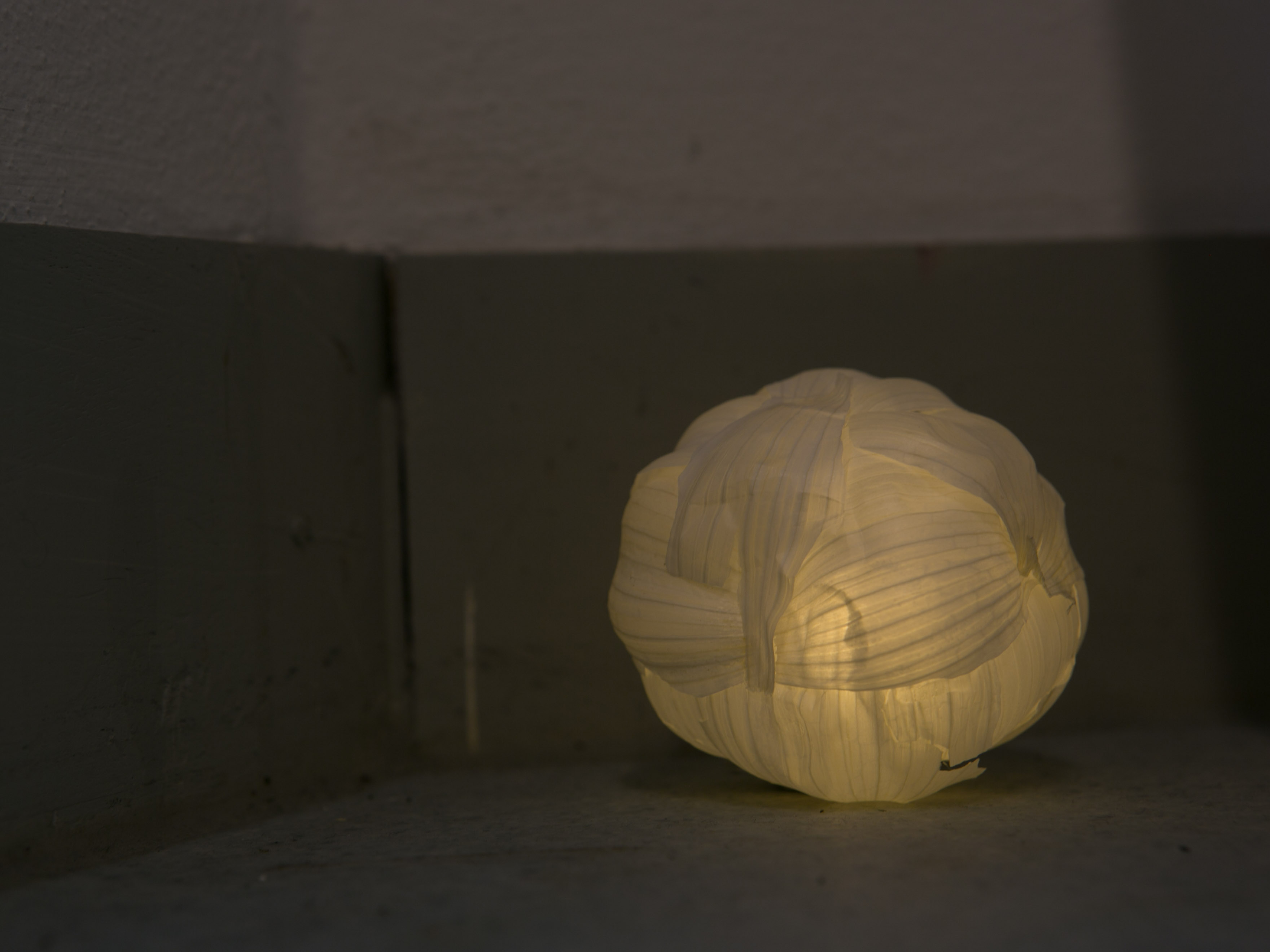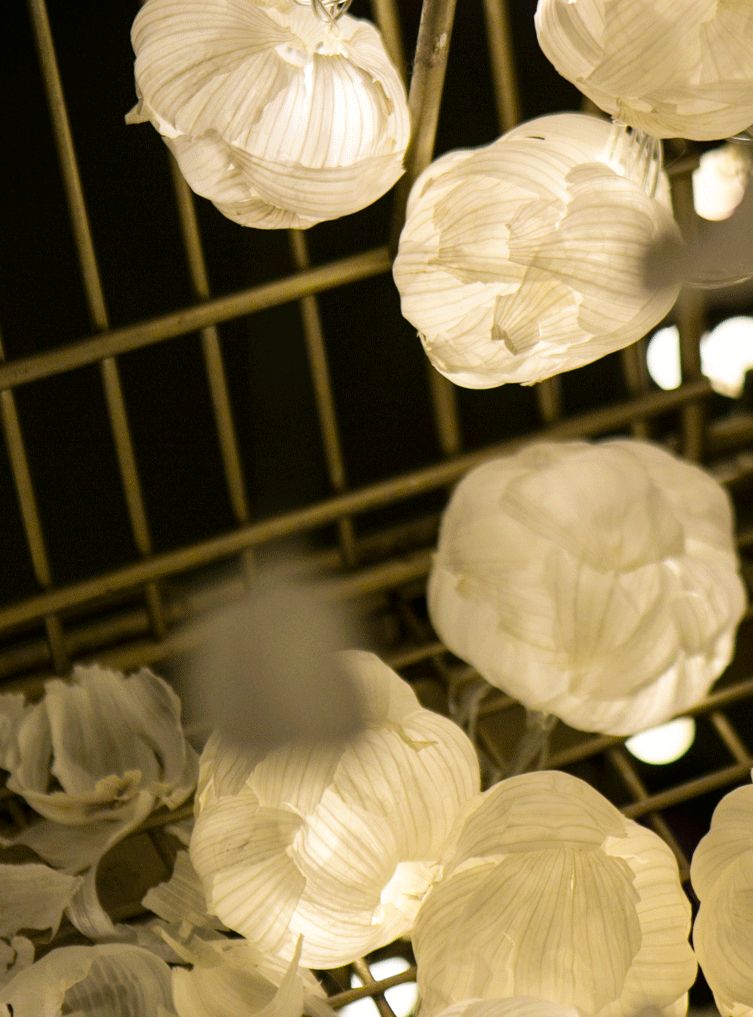 Ying Liu- Video Work
2018
23min
no sound

Closely following and filming those randomly shaped cables from one point to another shaped the way in which my body moved slowly and carefully. In the meantime, I couldn't know where I was exactly going to, as the concentration was fully on the screen of the camera. This meditative movement needs the balance of the body and constantly reacting to what you see as only an integral part of the whole route.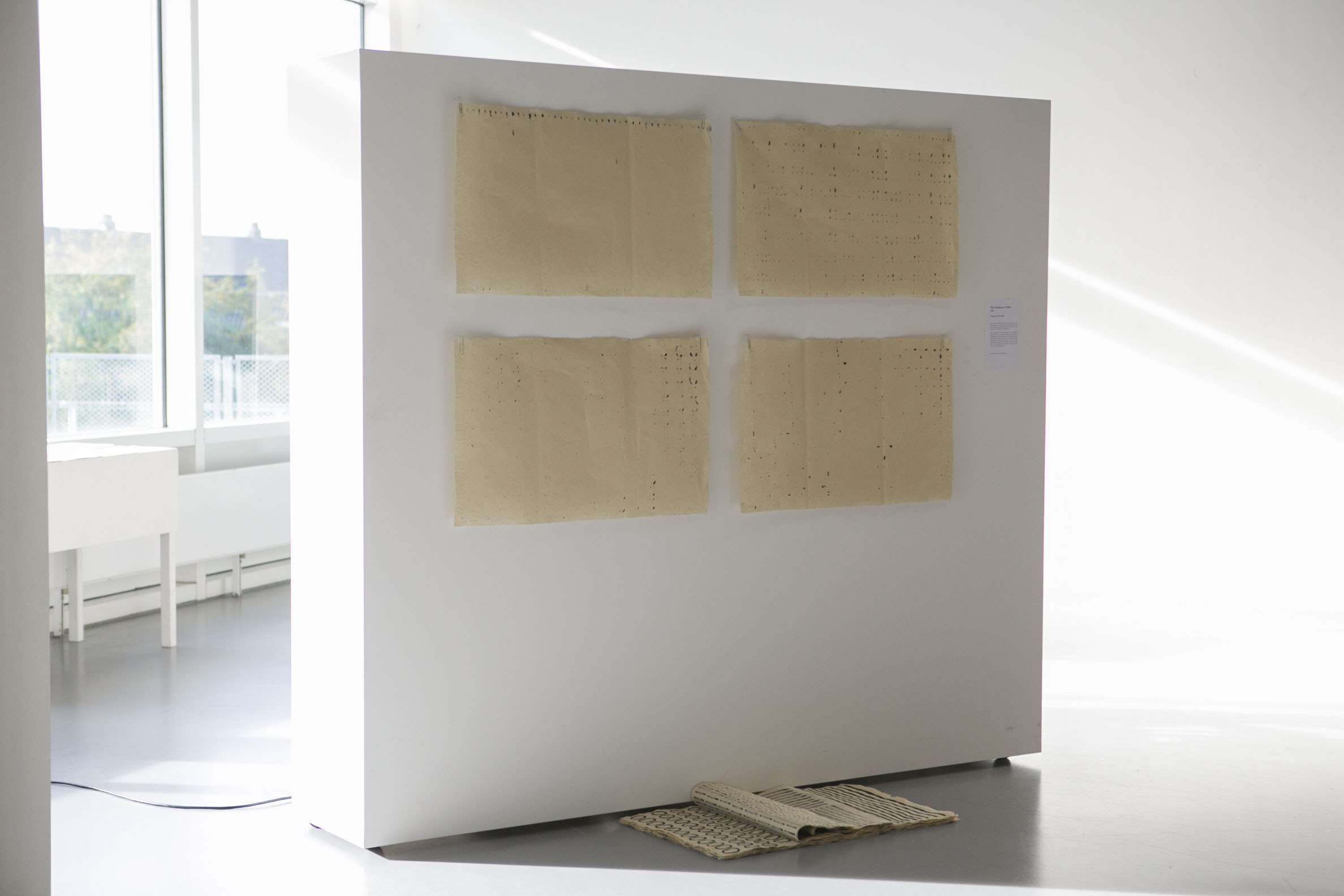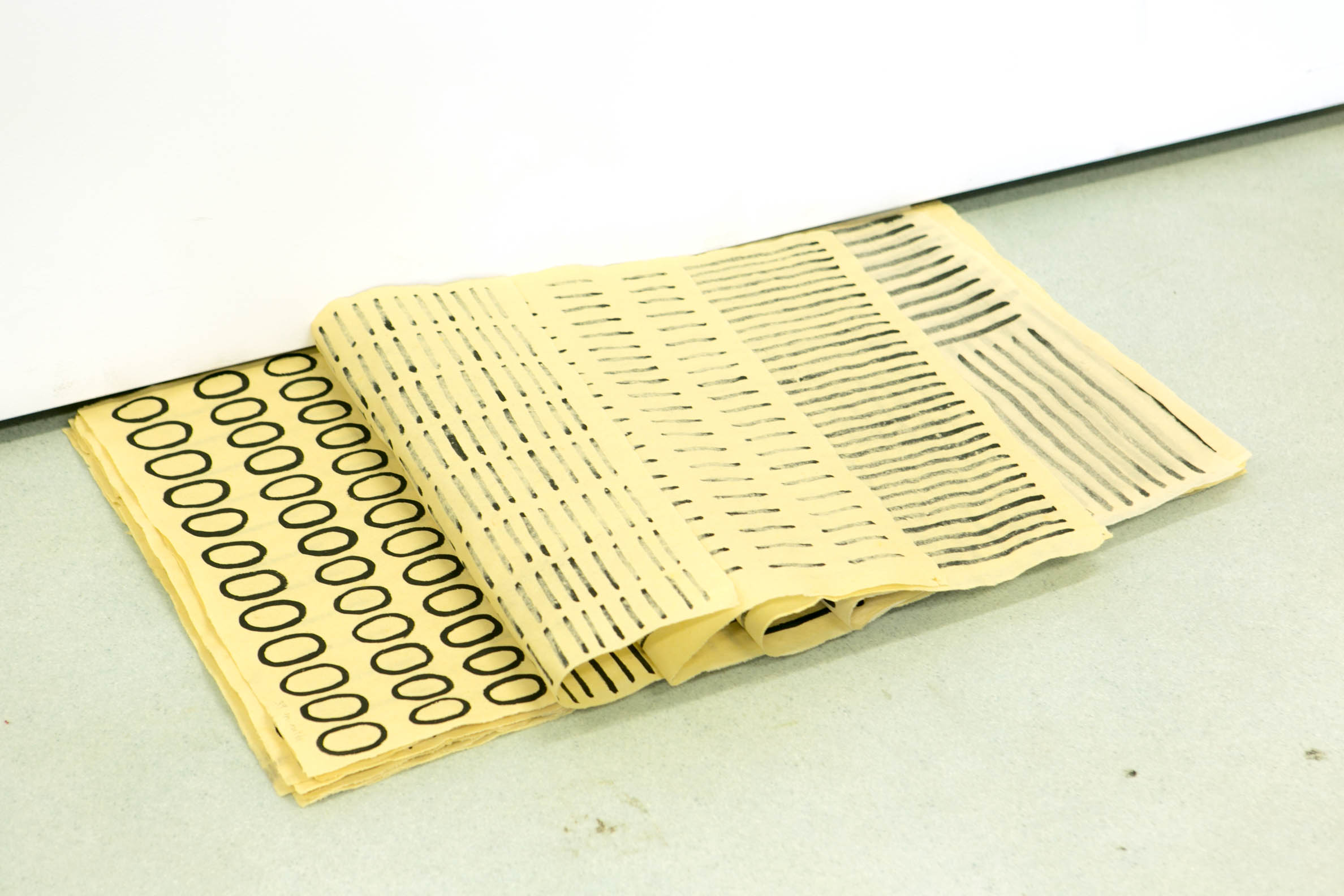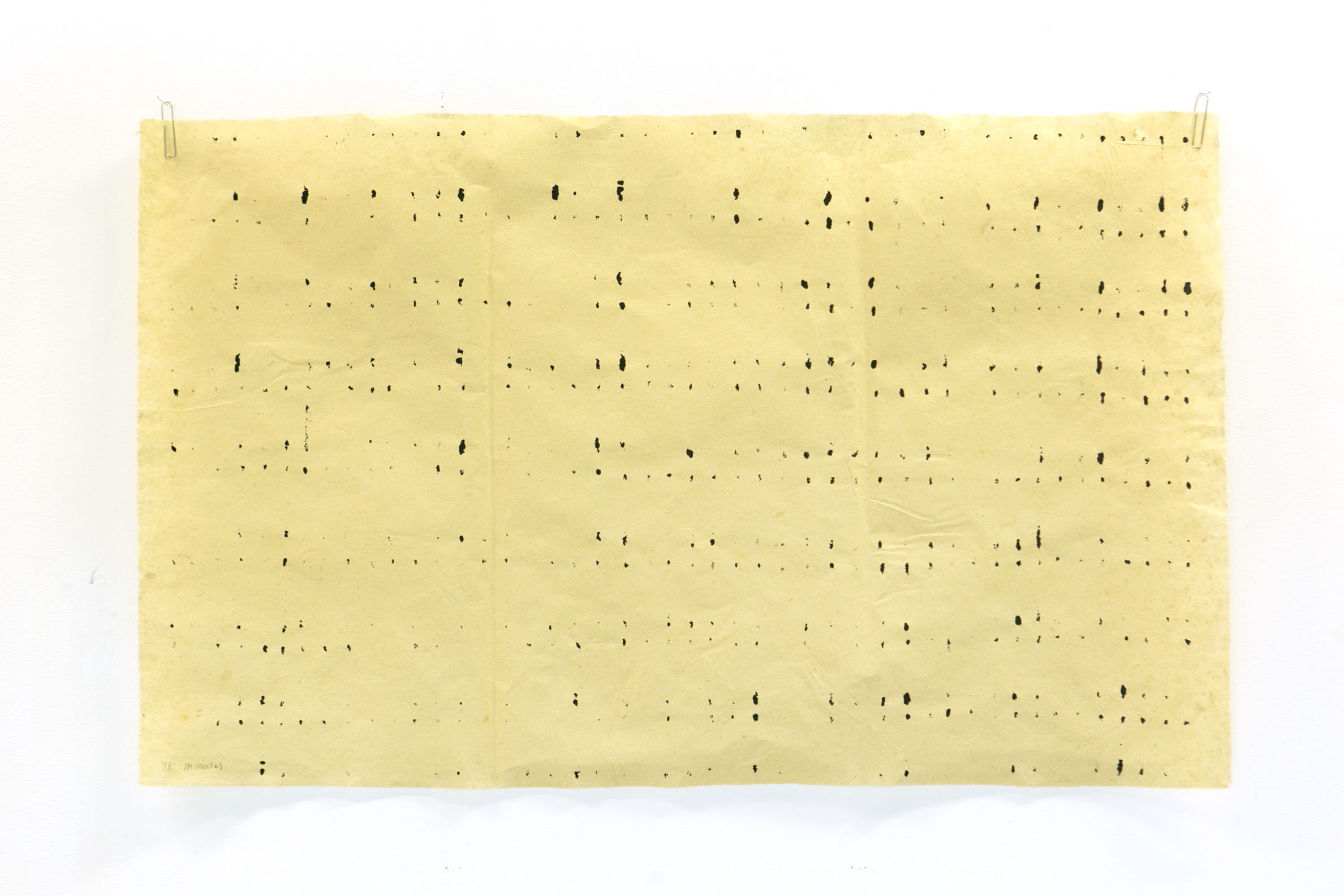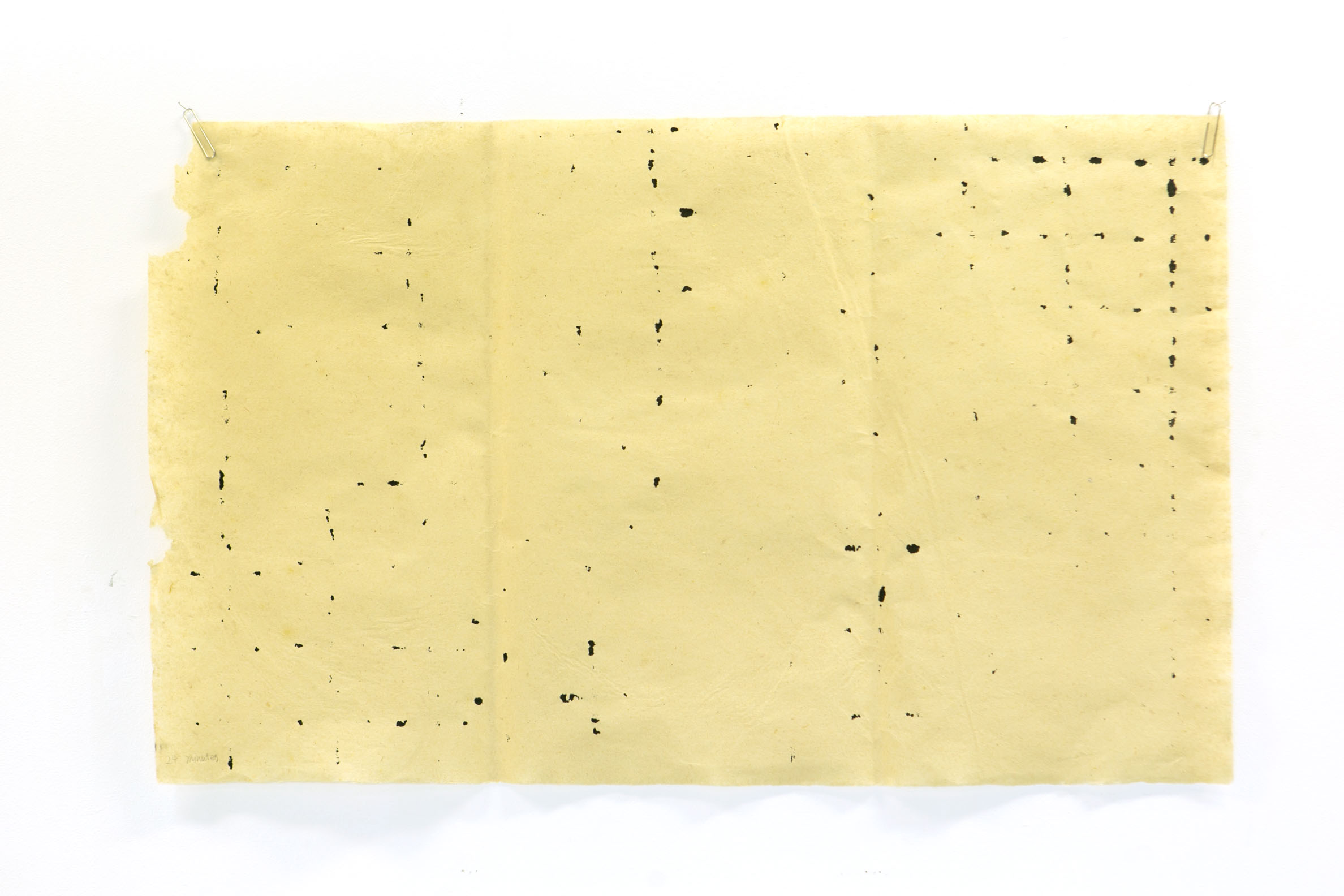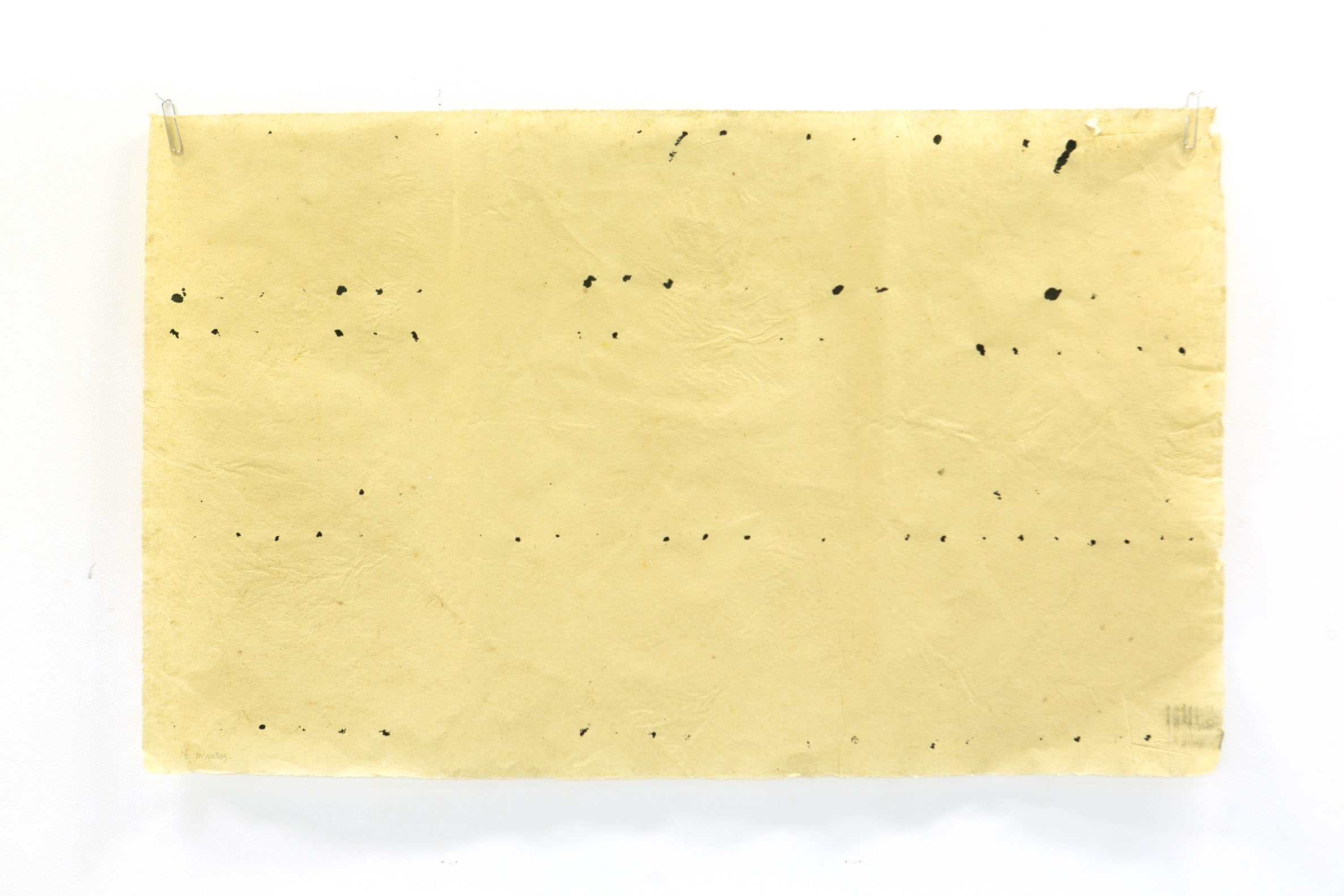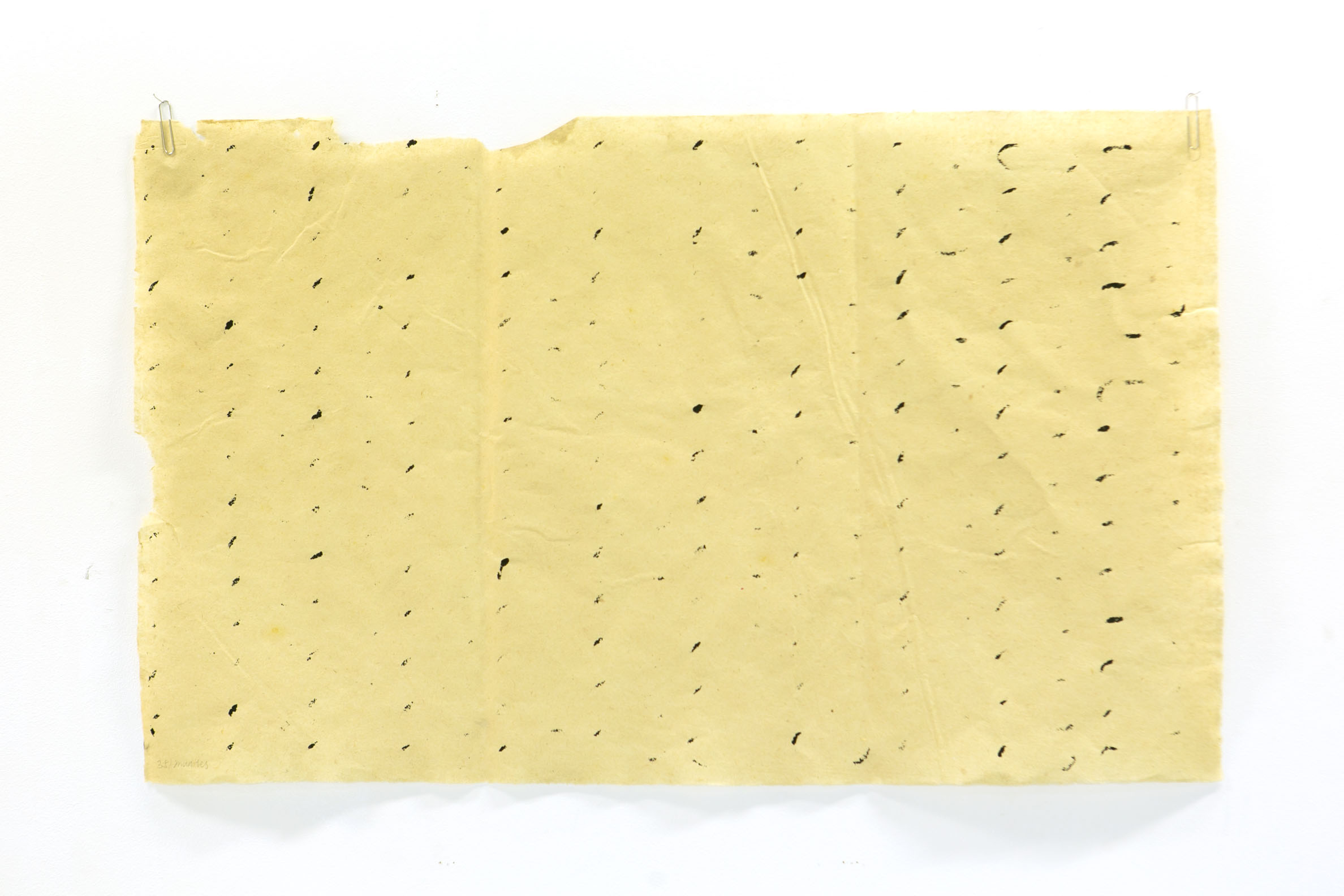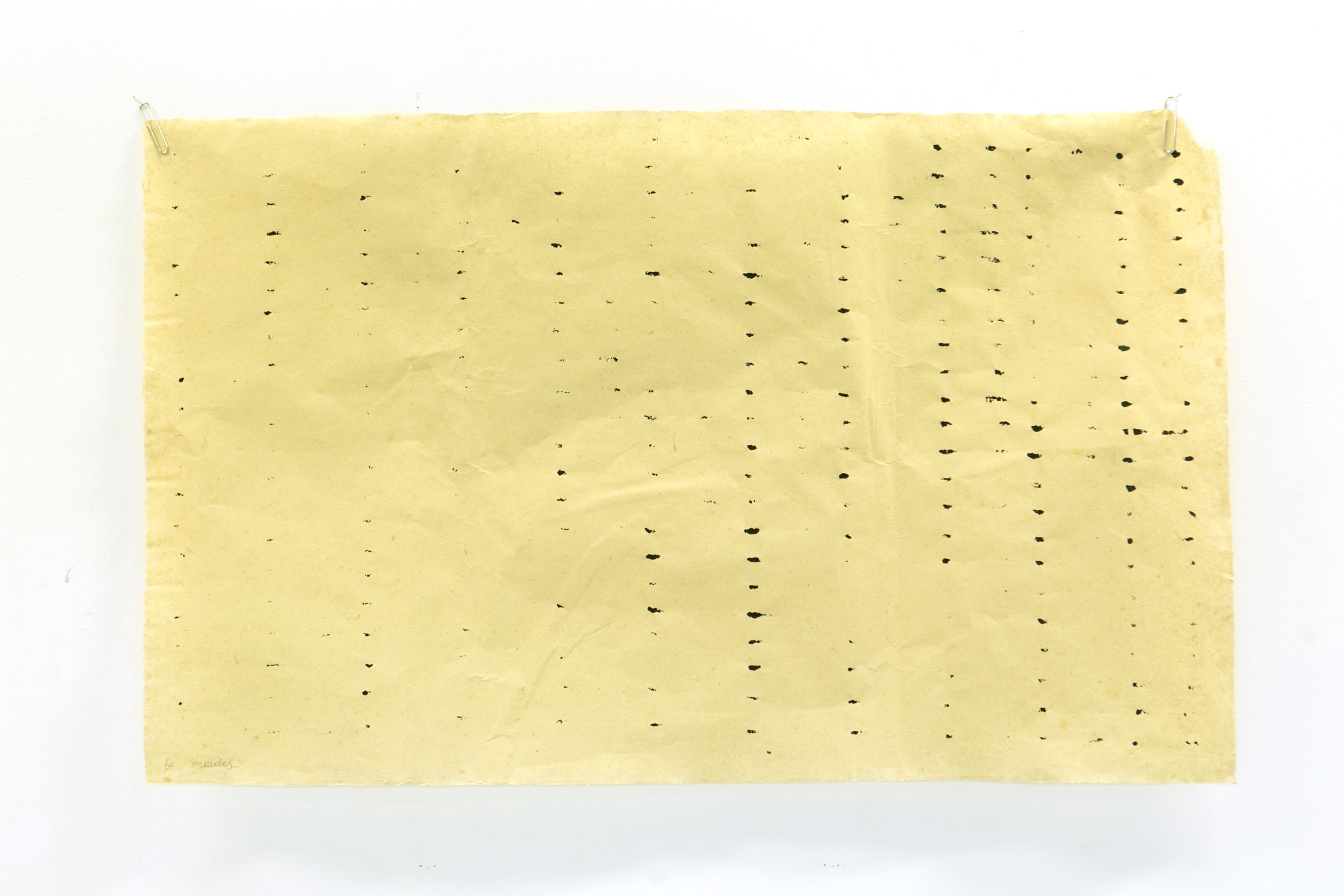 Every time I overlap two pieces of coarse paper on table and start writing. Some ink marks will penetrate into the underlying paper. Reading these imprints is reviewing every training in details for me.
Many beginners who study Chinese seal calligraphy spend a lot of time and effort practicing basic skills - being trained to keep focusing on the balance between power in their bodies and movements of the brush pens, writing the elementary shapes ( line, strip, arc, circle) repeatedly on paper, hiding the sharp point of the brush from beginning to the end. This meditative practice can be show on the upper paper and the changes of power remain on the underlying one.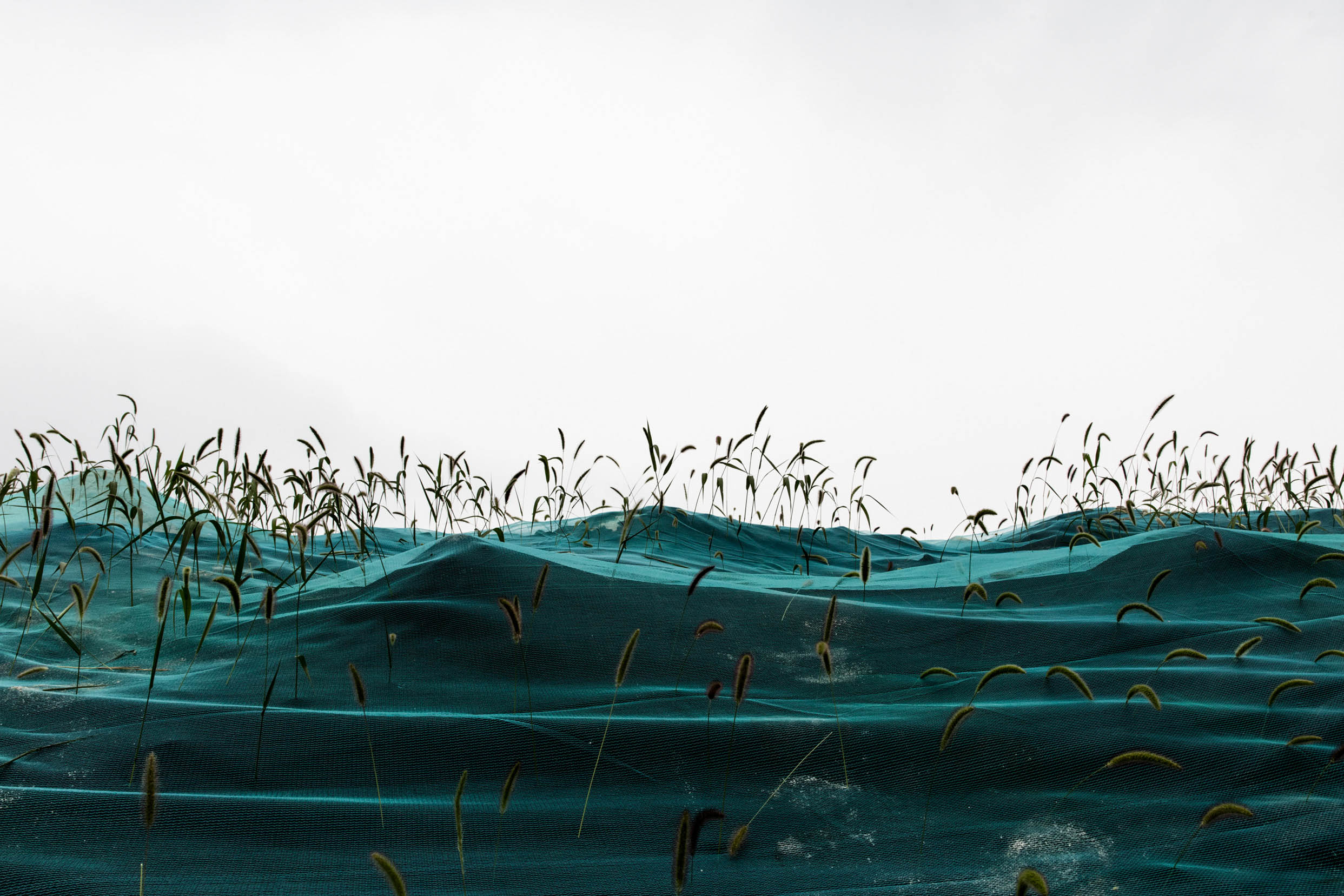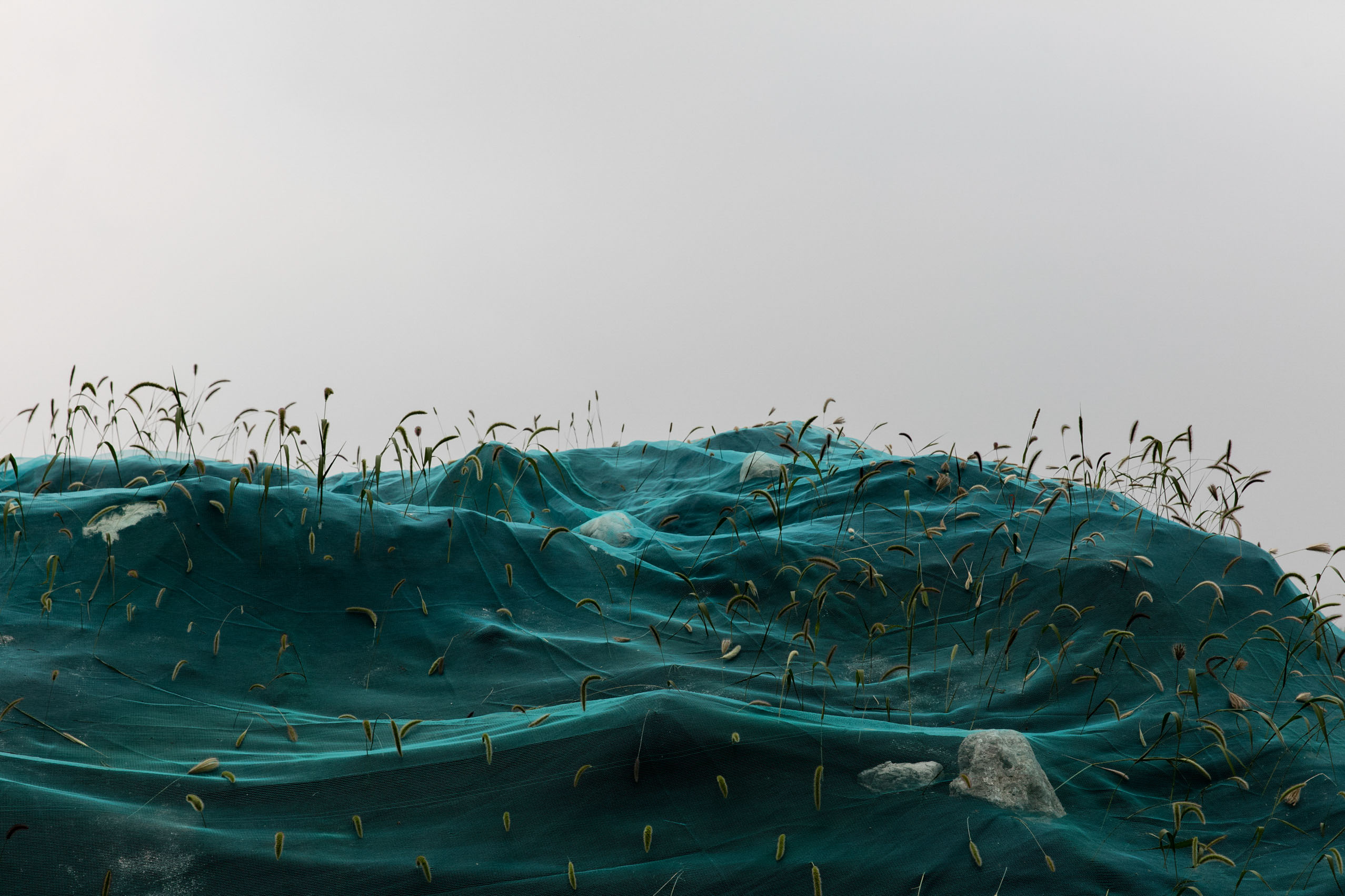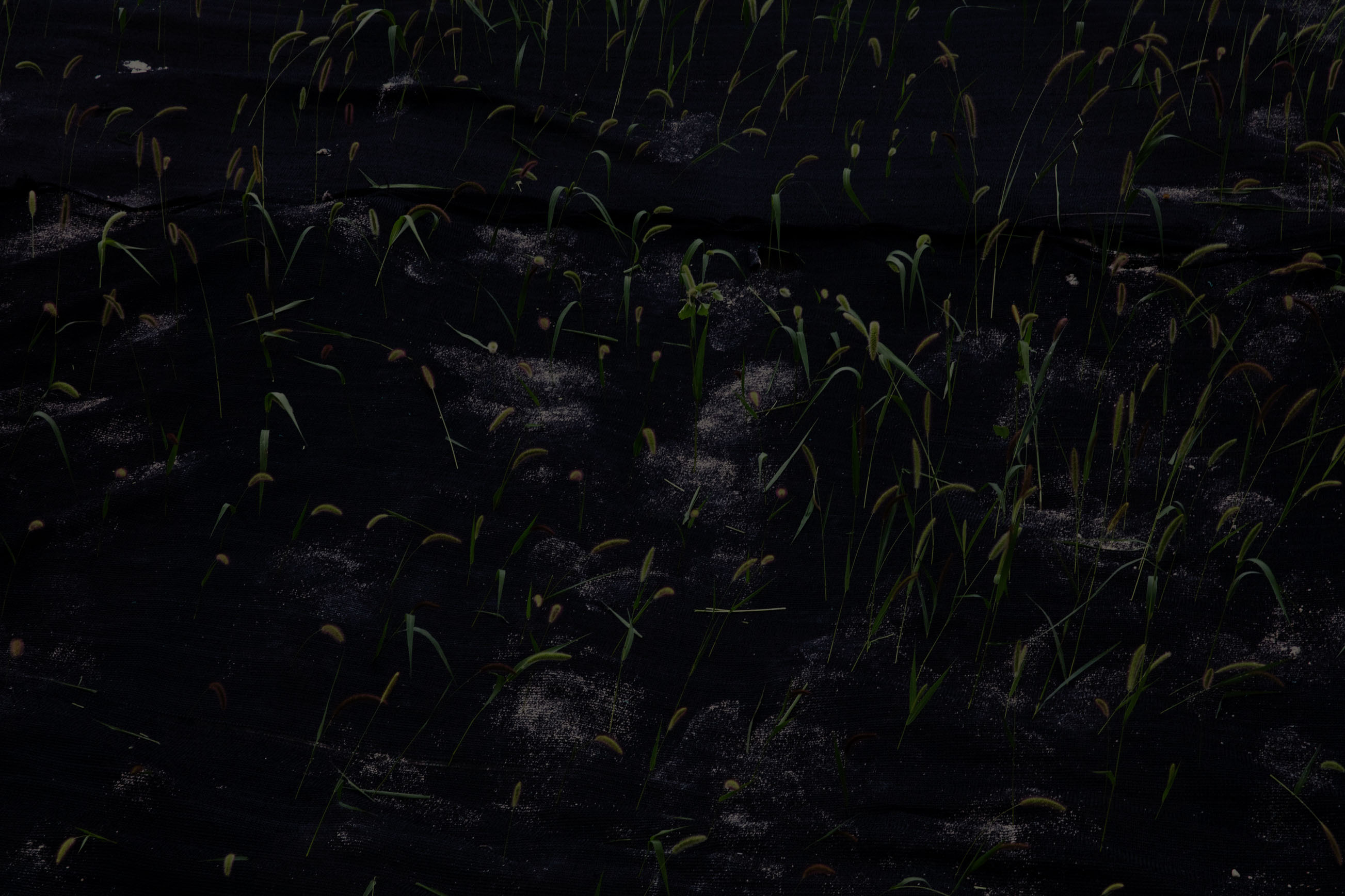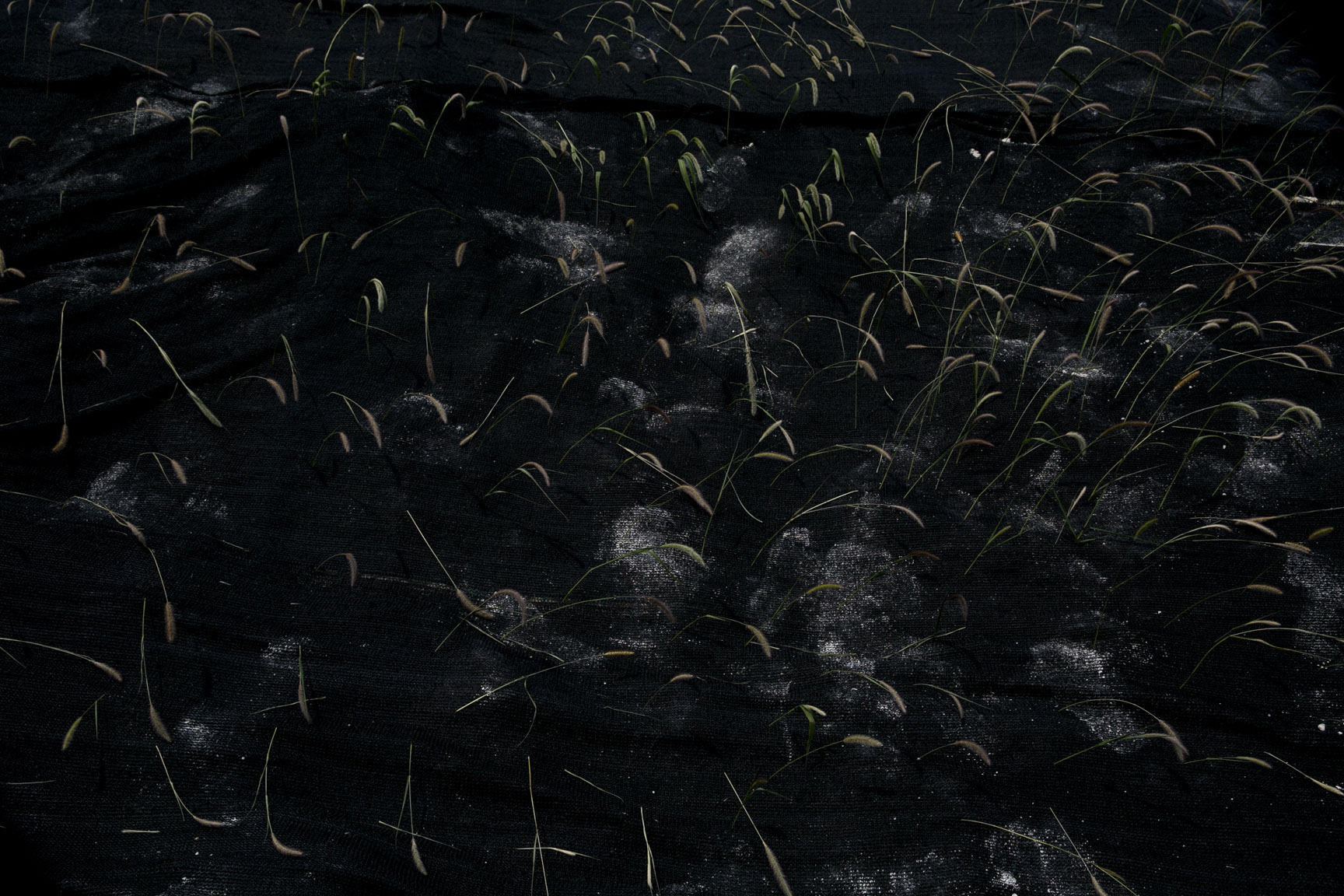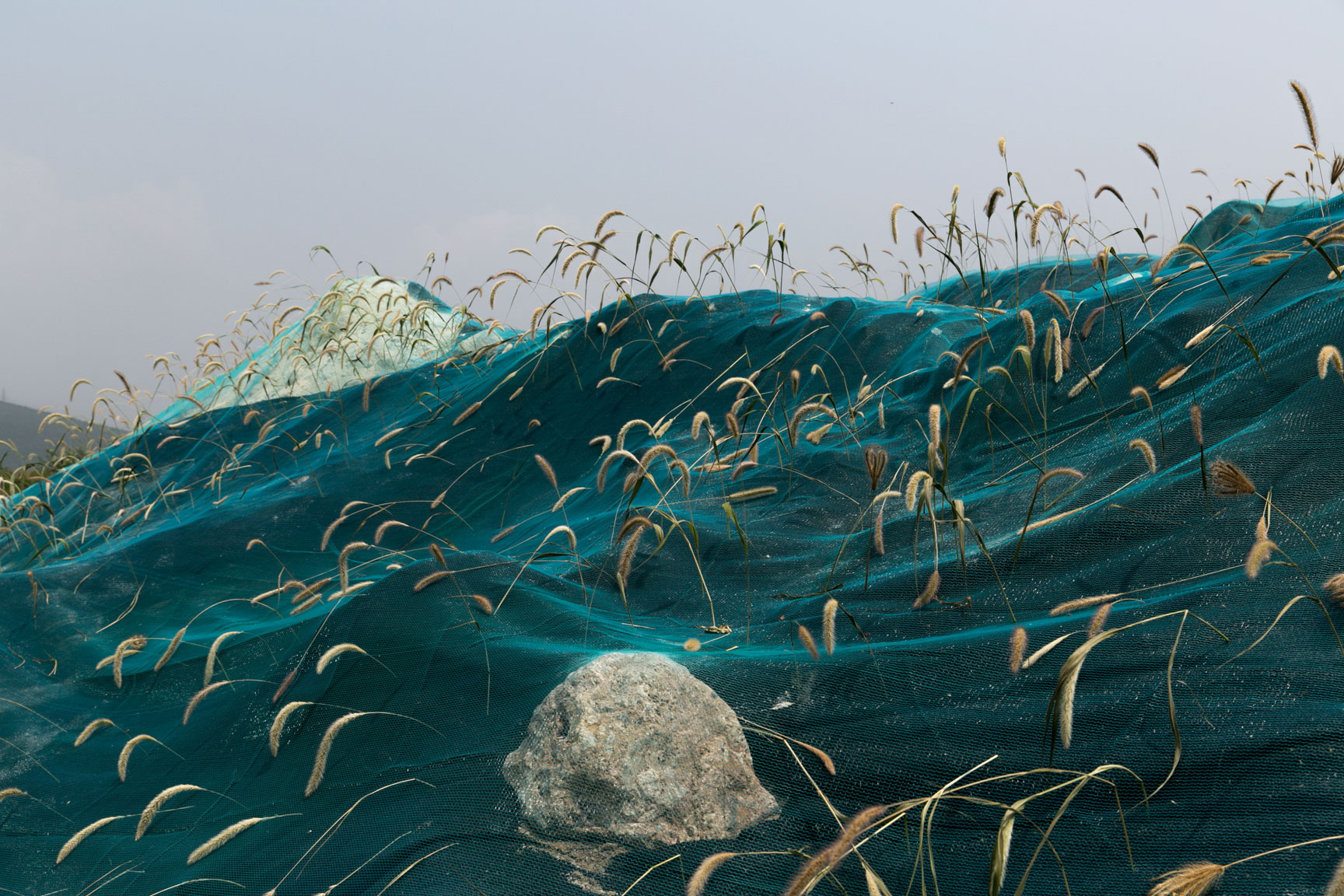 Time:
5 hours
15:00-17:00 19.7.2018
16:00-19:00 20.7.2018

Position:
Next to G207 highway in Laiyuan

Thanks to:
Chenyang Wu
Gen Li
Mengfei Ji
Junjie Liu
Zekun Zhao
Yifan Sun


These hillocks, like the mountains of blue-and-green landscape painting, have existed in my birthplace for at least five years. They stand at random beside a highway, all covered by blue mesh on a large scale so as to protect the sand and lime stone powder inside. Across the road are several natural mountains, not far from which is an artificial lake. This wasteland is overgrown with weeds and people seldom pass through there.
I asked five students from the local high school to join me in collecting the lush green bristlegrass around the hillocks, and then insert the green bristlegrass in a small blue hillock until they fully covered the whole mesh of this hillock.
Three days later, almost all the grass we had inserted had withered.